Trust and Steering Committee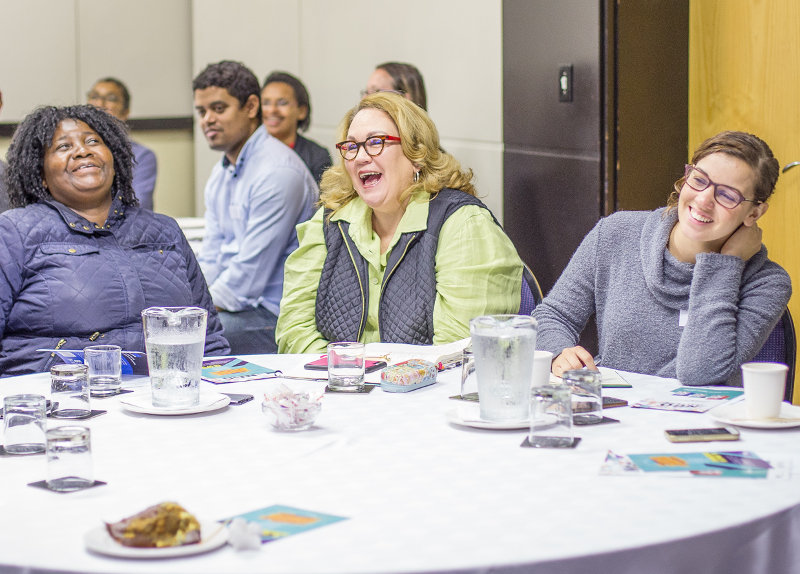 The Women in Philanthropy (South Africa) Trust (IT002203/2007(C)) is a charitable, non-profit trust through which the network is managed. The events are run by a Steering Committee and both the trustees and the Steering Committee act on a voluntary basis.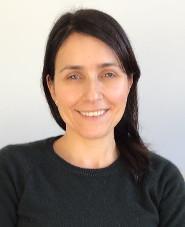 Anna Vayanos
Chairperson of Trust and Steering Committee
Anna Vayanos is an admitted attorney of the High Court of South Africa as well as a solicitor for England and Wales. Anna practised trust, tax and charity law both in Cape Town and London for a period of ten years. Passionate about making a difference in South Africa, she left legal practice in 2005 to pursue a role that would enable her to work further with donors and the non-profit sector and re-conceptualised and soon headed up the Philanthropy Office at Nedbank Private Wealth (previously BoE Private Clients). The business was recognised as the industry leader in South Africa in the provision of philanthropy services (Business Day, Top Private Banking Survey August 2012) and remains the largest and most established philanthropy offering with repeated international recognition.
Since 2013, Anna has been consulting independently through her own business, Anna Vayanos Philanthropy Consulting. She remains very active within the donor and NPO sector and her current board positions include being Chairperson of Home from Home as well as Women in Philanthropy (South Africa). She has spoken at many conferences, is a regular contributor of articles and viewpoints on industry-related topics and co-wrote Advancing Philanthropy in South Africa with Shelagh Gastrow. Anna acts a professional trustee and advises donors and NPOs on tax exemption and structuring, financial sustainability, good governance and responsible and effective giving.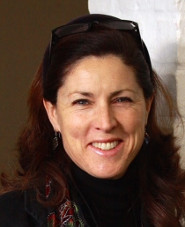 Moya Wolff
Vice-Chair of Trust and Steering Committee
Co-Founder
After a varied teaching and business career in SA, UK and Japan, Moya discovered her real passion in 2007 when she stumbled across the Social Sector. The realisation that her contribution at work could be so much more meaningful spurred her on to use her skills to assist non-profit organisations to thrive. When Kate Clayton asked her to assist in starting Women in Philanthropy SA to broaden the impact in the sector by knowledge sharing, she was delighted to collaborate with so many like-minded, passionate women willing to work to improve the lives of others. As a professional fundraiser/marketer she has had the privilege of working with many varied organisations on their long-term financial sustainability to further their social impact – most recently, The Clothing Bank, Habitat for Humanity SA and FutureMe.
Salma Seedat
Treasurer of Trust and Steering Committee
Salma joined the GreaterGood group in 2009 as a Campaigns Manager, and in 2010 took on the role of Operations Manager for the group, which included management of the Southern African Impact Investing Network (SAIIN) platform. In 2014, she took over as Managing Director of the group, and has been delivering development advisory and grant management services focused specifically on sector building, impact measurement and impact assessments. After leaving the GreaterGood group at the end of 2016, Salma has been consulting to several local and international development agencies, higher education institutions and non-profit organisations.
Salma is a board member of the UNDP founded African Impact Investing Taskforce, Impact@Africa, which was formed to address the crosscutting challenges facing impact investment in Africa. She was recently appointed Interim CEO of Impact@Africa and is responsible for establishing the network in Africa.
More broadly, Salma has extensive knowledge in managing challenge funds, evaluating development programmes and providing strategic advice to development agencies. Although she has worked in several sectors, her key areas of interest are education, skills development and job creation. She has an academic background in Human Resources Management and Training, Project Management and Development Finance, and is currently completing her MBA at Stellenbosch University Business School.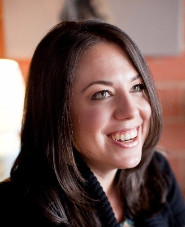 Cynthia Rayner
Secretary of Trust
Cynthia Rayner is an independent researcher, lecturer, writer and consultant. Her research focuses on social entrepreneurship and systems change, or how social innovators can ensure that social systems work better for all people. She is affiliated with the Bertha Centre for Social Innovation, where she co-convenes the annual Executive Education leadership course entitled "Social Entrepreneurship and Systems Change." A former management consultant, Cynthia has advised companies across industries and sectors in the United States, Europe and Africa. She co-founded the US-based fundraising arm of the Starfish Greathearts Foundation, dedicated to the care of orphaned and vulnerable children; was recognised as an Impact Fellow by LGT Venture Philanthropy while working for NGO mothers2mothers; and served as Programme Director for Generation Ubuntu, a non-profit in Cape Town providing support and education to children living with HIV. She has an MBA from INSEAD, a BA from Georgetown University and is currently pursuing her PhD in Organisational Studies from the University of Cape Town Graduate School of Business.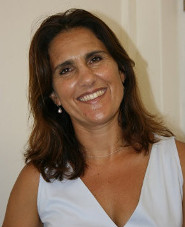 Louise Driver
Steering Committee Member
Louise Driver is a fundraising and social investment strategy specialist with 25 years of development and corporate experience. She is the CEO of the Children's Hospital Trust, fundraiser for the Red Cross War Memorial Children's Hospital and Paediatric Healthcare in the Western Cape.
Louise has a Business Science Honours degree in Social Marketing from the University of Cape Town. She has worked in the corporate sector for Old Mutual and MTN's Corporate Social Investment projects, and has worked in the development field for the Catholic Welfare and Development, fundraising and marketing for the 22 development projects under their umbrella. She was MD of GreaterCapital, a Corporate Social Investment consultancy, part of the GreaterGood SA group, where she worked with over 60 corporate clients assisting them in developing and implementing effective corporate social investment strategies. Louise has initiated and run various community welfare and development initiatives in Cape Town and Durban. She is also the researcher and author of the book: How to Help: A Guide to Worthy Causes in Durban, which provides a beneficiary resource for private and corporate funders.
In 2012, Louise won the Regional Businesswoman of the Year Award in the Social Development category. In 2013, Louise won the South African Institute of Fundraising award for Southern Africa Fundraiser of the Year as well as the Resource Alliance 2013 Global Fundraiser of the Year at the International Fundraising Conference in the Netherlands. In 2017 Louise won the SADAC regional and South African CEO Global award for Africa's Most Influential Woman in Business & Government.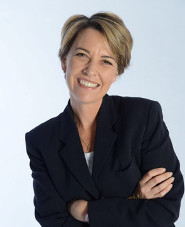 Sarah Scarth
Steering Committee Member
With 24 years of experience in the non-profit sector, working locally and internationally, Sarah is an experienced fundraising and communications practitioner, who is passionate about helping non-profit organisations create diversified and integrated fundraising and communications programmes which ultimately build sustainable organisations. After completing her studies in communications, Sarah entered the commercial PR world until finding her true passion for the social impact sector through the International Fund for Animal Welfare (IFAW), where she spent 12 years first as a campaigner and then in senior management positions. In 2008 she joined the Cape of Good Hope SPCA, where as head of Fundraising and Communication she helped the organisation significantly increase funding and diversify their revenue streams.  Today Sarah serves as the Africa Director for The Resource Alliance and is an Executive Consultant for Fundraising Consultancy, Downes Murray International.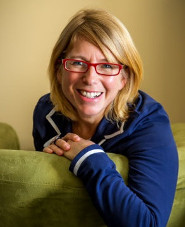 Kate Clayton
Co-Founder
Kate is an Integral coach and strategist working with leaders and their teams bringing a more integrated perspective to any challenge. She does this through truth hunting and speaking, and solving at source, with curiosity and adventure. Ultimately to help leaders and their organisations find purpose and grow – their joy, impact and profitability. Currently clients range from AIG South Africa to Yoco and Jack Hammer Executive Headhunters.
Previously, she worked as a strategist and facilitator with a range of organisations including social enterprises like Open Africa, Activate! and Fetola, helping them deepen impact through more strategic marketing and fundraising.
Kate's reason for starting Women in Philanthropy was to connect more women working in the philanthropic space to share their ideas and resources as a way to create more impact in the sector.